The next SIG 27 Conference 2022 will be held in Southhamptom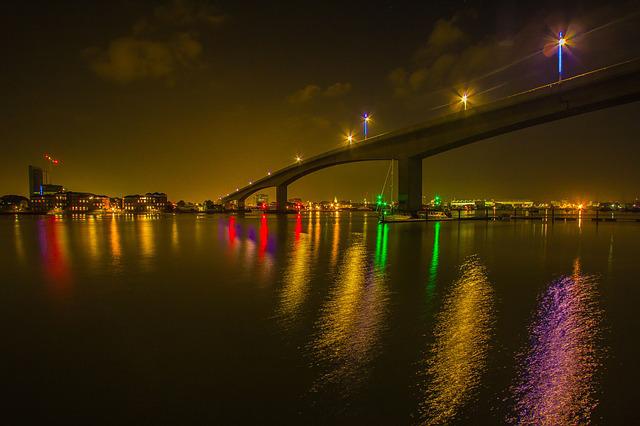 The theme of the 2022 SIG 27 conference is "Online measures at the crossroad of ethical and methodological challenges". Many researchers using online measures are facing ethical challenges in collecting data and methodological challenges in analysing data. During this conference we would like to focus on these challenges and as a community we can further try to tackle these challenges through discussion and collaboration. The conference will yield a great platform for discussion and exchange of experience with different online measures such as multimodal and multichannel process measures, eye-tracking, brain-imaging methods, psychophysiological measures such as EDA and heart rate variability, video data, log data, observational data and the challenges that come along with them.
The conference will be jointly organized by the SIG 27 and the University of Southampton, England.
Conference Dates: 30/08/2022 – 01/09/2022
Deadline for Registration: 08/07/2022
Programme: PDF
Conference Website: https://earli.org/SIG27-conference2022
.
Programme
Program SIG 27 conference 2022
Tuesday 30-8

9.00-10.00

Registration & coffee

10.00-10.30

Conference opening

10.30-12.00

Parallel session 1

Paper – Process data in digital learning environments

Chair: TBA

Dirk Tempelaar – Commonalities and uniqueness in different types of learning data

Uwe Maier – Predictive modelling in digital learning environments with sequentially unordered learner data

Reito Visajaani Salonen – Time on Task and Learning to Learn Competencies in Online Tests – An IRT Modelling Based Approach

Chris Mayer – A systematic review of problem solving in open-ended learning environments using eye tracking

NoNSPD – Reading

Chair: TBA

Ellen Kok – Using webcam-based eye-tracking to uncover reading strategies

Carolien Knoop-van Campen – Can teachers use gaze displays to provide adaptive reading comprehension instruction?

Egon Werlen – Squeezing lemons – emotions in impersonal non-fiction texts. Emotional analyses of students' texts

NoNSPD – Mathematics

Chair: TBA

Nani Teig – Disadvantaged students who beat the odds: Examining academic resilience in mathematics and science

Miitta Järvinen – Student Attention and Engagement During University Math Demos: A Multi-Person

Febe Demedts – Physiological data to measure math anxiety: A validation study

Eye-Tracking Study

12.00-13.00

Lunch

13.00-14.00

Keynote

Kshitij Sharma

14.00-14.30

Coffee break
14.30-16.00

Symposia 1

Invited EFG symposium

Inside the black box of feedback: Approaches to capturing the cognitive processing of feedback information

Organiser: Naomi Winstone Chair: Anastasiya Lipnevich Discussant: Naomi Winstone

Jochem E. J. Aben – Dealing with errors while providing and processing peer-feedback on writing: A mixed-method approach

Florence van Meenen – Medical education students' processing and use of (discrepant) peer feedback

Bertram Opitz – Feedback in the brain: the challenging case of the feedback-related negativity

Invited SIG symposium

SIG8 goes SIG27: Research on motivation and emotions in learning from a process-oriented perspective

Organiser: Hanna Järvenoja Chair: Hanna Järvenoja Discussant: Roger Azevedo

Jason Harley – Identifying and Addressing Gaps in Emotion Measurement: The Role of Theory and Multimodal Process Data

Tiina Törmänen – Utilizing multimodal process data to track students' affect and regulation in collaborative learning

Thomas Martens – Data Granularity and Time Frame in Motivational Processes: Connecting Methods and Theories

Advancing SRL Research with Artificial Intelligence (AI)

Organiser: Andy Nguyen Chair: Inge Molenaar Discussant: Kshitij Sharma

Rick Dijkstra – Clustering students' learning behaviour to measure Self-Regulated Learning

Muhterem Dindar – Exploring facial emotions synchrony within collaborative groups at dyadic and whole-group levels

Andy Nguyen – Exploring regulatory activities for socially shared regulation with AI machine learning

16.00-17.30

Interactive poster session

Sanna Järvelä – Researching socially shared regulation – Experimental and control group multimodal data study Anouk Bakker – A World of (Mis)Information Within a Mouse-Click's Reach: Comprehending Multiple Digital Texts José Janssen – Evidence-based design guidelines for multimedia in assessment

Marcella Hoogeboom – How a combination of sensory data and process measures helps to understand (team) learning processes Jonna Malmberg – Capturing Children's' Metacognitive Thinking in Wicked Collaborative AI Task

Rianne Kooi – Self-regulated learning support in adaptive learning technologies

Aurora Troncoso-Ruiz – Online reading behavior and readers' attention to source reliability in multiple digital texts Dorothy Duchatelet – How practice relates to performance in an online programming course

18.00-19.00

Opening reception
Wednesday 31-8

9.00-10.30

Parallel session 2

Paper – Eye-tracking in the classroom

Chair: TBA

Mandy Klatt – I see you – Expertise differences in the perception of classroom disruptions via mobile eye-tracking

Saswati Chaudhuri – Teacher-student relationship quality associates with teachers' visual focus of attention in Grade 1

Vanda Capon-Sieber – Attention trajectories during a lesson

Markku Hannula – Reflections on research methods and ethics of mobile eye-tracking

Paper – Process data in digital learning tasks

Chair: TBA

Christin Lotz – Everything at once? – Orchestration of mono- & polytelic behavior while controlling complex problems

David Galbraith – The relationship between writing processes and the development of understanding

Kevin Ackermans – Development and Validation of an Instrument for Measuring ICT Skills for Personalized Learning

Jochanan Veerbeek – Using digital process data from a computerized CBM maze reading task

NoNSPD – Learning Analytics

Chair: TBA

Olaf Spittaels – Identifying learning analytics dashboards preferences in higher education

Amber Hoefkens – Designing relevant, user-friendly

Konstantinos Georgiadis – Smart and Ethical Learning Analytics Using Eye Movement Data for Assessing Reading Comprehension

& qualitative feedback dashboards via educational design research

10.30-11.00

Coffee break

11.00-12.30

Symposia 2

Invited SIG symposium

Methodological and ethical challenges in writing process research with keystroke logging

Organiser: Nina Vandermeulen Chair: TBA

Discussant: David Galbraith

Catherine Meulemans – Striking a balance between measurement generalizability and participant wellbeing

Jens Roeser – Mixtures, not means: modelling the mental cascade into keystrokes

Rianne Conijn – Benefits (and pitfalls) of using data- driven approaches for annotating keystroke data

Measurement of SRL with Multiple Trace Data to improve Advanced Learning Technologies

Organiser: Inge Molenaar Chair: Roger Azevedo Discussant: David Gijbels

Roger Azevedo – Understanding Self-Regulatory Learning Across Advanced Learning Technologies Using Multimodal Data

Anne Horvers – Exploring emotional responses to automated feedback: initial results of a multimodal approach

Susanne de Mooij – Adapt to improve: measuring error processing in an online learning environment

Alternative ways to model reading processes as measured with eye-tracking

Organiser: Leen Catrysse & Tine van Daal Chair: Leen Catrysse

Discussant: Johanna Kaakinen

Leen Catrysse – How eye read: A social network approach

Diane Mézière – Scanpath regularity as a measure of reading comprehension ability

Tine van Daal – Unravelling students' reading pattern: a longitudinal analysis of eye-tracking data
12.30-13.30

Lunch

13.30-14.30

Keynote

Teresa Cerratto Pargman

14.30-15.00

Coffee break

15.00-16.00

Parallel session 3

Paper – EDA, cardiovascular responses and facial expressions

Chair: TBA

Moritz Niemann – Electrodermal Activity and Judgments of Learning, Mental Effort estimates, and Task Difficulty

Elina E. Ketonen – Cardiovascular responses to students' daily-reported excitement and boredom

Ahsen Çini – How multiple levels of metacognitive awareness operates in collaborative problem solving

NoNSPD – Learning from and testing with multimedia

Chair: TBA

Marijn Gijsen – Dealing with smaller sample sizes: A Bayesian approach

Jorik G. Arts – Multimedia effect in testing with representational and decorative pictures

NoNSPD – Self-regulated learning

Chair: TBA

Tudor Cristea – Dimensions of Self-Regulated Learning: Survey, Clickstream, or Both?

Héctor J. Pijeira-Díaz – Natural language processing as online measure of student answers for self- regulated learning

16.00-16.30

Sponsors' slot I

16.30-18.00

Sponsors' slot II

19.00-22.00

Conference dinner
Thursday 1-9

9.00-10.30

Symposia 3

Supporting self-regulated learning with data analytics and artificial intelligence

Organiser: Dragan Gasevic & Sanna Järvelä Chair: TBA

Discussant: Leen Catrysse

Andy Nguyen – Tracing Affective Triggers for Collaborative Learning Regulation with Facial Expression Recognition

Lyn Lim – Effects of Personalized Scaffolds on Self- Regulated Learning based on Student's Learning Processes

Yizhou Fan – When and why learners benefit from personalised scaffoldings for self-regulated learning

Machines with meaning: The potential of machine learning in educational research

Organiser: Nora McIntyre Chair: Nora McIntyre Discussant: Christian Bokhove

Babette Bühler – Video-based mind-wandering detection employing gaze features in temporal models during reading

Lonneke Boels – Gaze-Based Machine Learning Analysis of Students' Learning During Solving Graph Items

Nora McIntyre – Interpretable machine learning insights into inequalities in access to online learning

Invited EFG symposium

Organiser: Roger Azevedo Chair: Roger Azevedo Discussant: TBA

Roger Azevedo – Effectiveness of immersive virtual reality to augment teachers' instructional decision- making for teaching self-regulation during STEM learning

Foysal Mubarek – Capturing teacher education students' SRL strategies in a VR-based STEM task using think aloud

Daryn Dever – Teachers' perceptions on the integration of VR technology in classrooms

10.30-11.00

Coffee break

11.00-12.30

Parallel session 4

Paper – (Self-regulated) learning with multimedia

Chair: TBA

Andrienne Kerkchoffs – The Impact of the Background in Instructional Videos on Attention and Learning

Megan Wiedbusch – Identifying Learner Profiles using Metacognitive Judgment Accuracy and Bias to Explore Learning

Daryn Dever – Embedded Pedagogical Agents' Support of Learners' Self-regulated Strategy Use

NoNSPD – Problem solving

Chair: TBA

Johanna Pöysä-Tarhonen – How to better understand social aspects of remote collaborative problem solving in dyads?

Sabrina Ludwig – Investigating Problem-Solving Behaviour in an Adaptive Office Simulation Using N- grams

Anna Shvarts – Student-tutor joint attention in scaffolding mathematical problem solving

Paper – Collaborative learning and problem solving

Chair: TBA

Joni Lämsä – How does gaze reflect collaborative knowledge construction kinematics?

Verena Schürmann – Measuring peer collaboration in higher education and beyond: An integrative framework

Eetu Haataja – Struggling in sync – Physiological synchrony reflecting challenges in collaborative learning

Laura Brandl – Complex Skills in Simulations: Predicting Performance with Theoretically Derived Process Features
12.30-13.30

Lunch

13.30-14.30

Keynote

Lars-Erik Malmberg

14.30-15.00

Coffee break

15.00-16.00

Panel discussion

16.00-17.00

Closing session &

SIG 27 business meeting
See you at the SIG 27 Conference 2022 in Southampton!